Amenities
DVD Player
Air Conditioning
Clothes Dryer
Internet
Washing Machine
Coffee Maker
Cookware
Full Kitchen
Microwave
Refrigerator
Toaster
Waterfront
Deck / Patio
Outdoor Grill
Communal Pool
fishing
surfing
swimming
children welcome
pets not allowed
SafeHome (VRMA & VRHP)
Unit Code: LAVIE
"La Vie extraodinaire "
Services from rental manager
Cleanliness
Location
Property condition
The residence was a perfect getaway with a very open cottage charm and many modern conveniences. The four of us had both private and gathering spaces, indoors and out, to support each of our needs. Nicely decorated and very clean. Would definitely consider renting again on future visits to the eastern shore.
- from Monrovia, CA US on 2021-11-02
"La Vie rental experience "
Services from rental manager

Cleanliness

Location

Property condition

I will admit, I expected somewhat of a dingy being that the folks at Chincoteague Resort place treated me so well and were very helpful and were absolutely easy to deal with and very courteous and I was ok with that. Upon entering the location, I was absolutely stunned by how clean the place was and looked brand new!! And the view was absolutely stunning. I was totally wrong in my expectations and actually Chincoteague resort company went way beyond my expectations and that does not happen very often.

-

Nehit R.

from Morgantown, WV United States on 2021-09-18
"New favorite "
Services from rental manager

Cleanliness

Location

Property condition

Perfect weather and perfect location, we have stayed all over the island over the years and this was one of the best

-

Angela M.

from Washington, DC United States on 2021-09-12
"Wonderful time!"
Services from rental manager
Cleanliness
Location
Property condition
We had an awesome time. The house was amazing and had plenty of room. Wonderful views. The only thing I would suggest is to replace the queen beds mattress. It was really hard and uncomfortable.
- from Coatesville, PA United States on 2021-08-17
"July 2021"
Services from rental manager
Cleanliness
Location
Property condition
Property was gorgeous and the views were even more gorgeous than the property.
- from Foresthill, MD United States on 2021-07-20
"September 2020 Stay"
Experience Rating

Property Rating

Value Rating

the house was great but the pool was not on the property. also the lights on the peir where all broken ( we came with a boat ) . besides that we had a wonderful stay.

-

Andrew ward

from Cornwall on 2020-09-16
"Rear location"
The proximity to town and water front location can't be beat. The mattresses at this property are terribly uncomfortable. We all had sore backs starting day 1. The laundry was a bit of a chore as the dryer seems to always need a vent cleaning. This was year 3 in the same condo and I liked it best the first year. The carpet on the steps has been removed and makes them a bit dangerous and incredibly loud. Be prepared for an already shared dock to be occupied also by the motel across the street. This is the trade off for use of the motel pool. I have never used the pool. It isn't in the best shape. This place works great for our vacation with the in-laws as they have their own floor upstairs. We always take cleaning supplies because I never feel that the cleaning crew gives it the time that would be required to clean thoroughly. I found dirty socks behind my kids bed and a bottle for I f cigarette butts on the deck. Fingerprints are always on the windows. The bottom line is we have chosen this place more than once regardless of the negatives. We love being on the water.

-

A6470RBlaurab

on 2020-08-03
"June 2019 Stay"
Experience Rating

Property Rating

Value Rating

What a great house! so clean, well stocked kitchen, beautiful view just overall a great experience! we have been coming to Chincoteague for over 35 years! We would highly recomend this house. Our grandchildren loved it! so much to do! The only thing that was offensive was the art work as you come into the house and the one bedroom. We love art but we thought these particular subject as to much for young children!

-

Edward Gehman

from Marietta on 2020-07-24
"A GREAT stay!"
What a beautiful home. Well stocked, very clean, beautiful sunset, just the best. The only thing that was questionable was the art work. More suitable for more mature guests.

-

Ed

from Marietta, Pa on 2019-06-15

Owner's note: We're so glad you enjoyed your stay. Two pieces of art have been removed, and the mermaid has been moved to 3rd floor master bedroom bath. We appreciate your feedback!
"A second wind"
Unfortunately we had to evacuate within 2.5 days of getting into the house. The house was absolutely beautiful with a great view. So far out of the 6yrs of coming I love the travel agency we used and it was by far the best house!!

-

Sightsee522252

on 2018-09-14
Leave a Review
[2]
Business
Nearby ATM
Nearby Post Office
Nearby Internet Cafe
Nearby FedEx
Nearby Bank
Convenience
Area FitnessCenter
Nearby Medical Services
Nearby Grocery
Movie Theatres
DisplayRate
Enter Dates to Get a Rate
ATTRACTIONS
churches
festivals
library
playground
restaurants
water parks
GENERAL
Air Conditioning
Clothes Dryer
Internet
Washing Machine
KITCHEN
Dishes & Utensils
Dishwasher
Microwave
Oven
Refrigerator
Stove
Toaster
LEISURE_ACTIVITIES
beachcombing
bird watching
photography
scenic drives
LOCAL_SERVICES_AND_BUSINESSES
ATM/bank
fitness center
groceries
medical services
OUTSIDE
Deck / Patio
Outdoor Grill
SPORTS_AND_ADVENTURE_ACTIVITIES
SUITABILITY
children welcome
pets not allowed
Health and Safety
Enhanced cleaning practices
Clean with disinfectant
No-contact check-in and check-out
SafeHome (VRMA & VRHP)
South Main
Waterfront
Boat Dock
Charcoal Grill
Pool
Internet
Boat Dock
Charcoal Grill
Pool
Internet
Waterfront
3645 Main Street
Chincoteague Island,
VA,
23336
There are currently no reviews available for this property.
Beautiful Updates * 3-level Decks * Amazing Sunsets * Downtown Location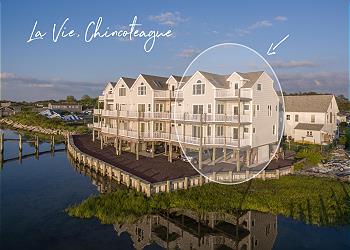 [3]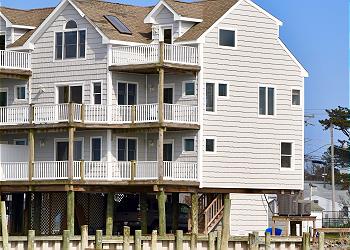 [4]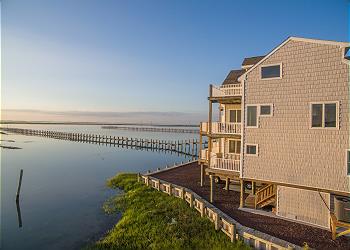 [5]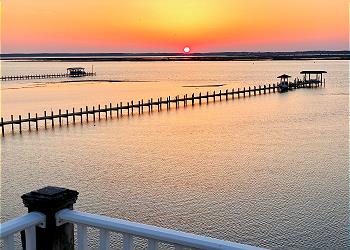 [6]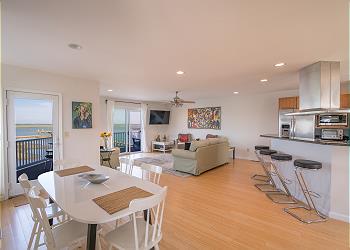 [7]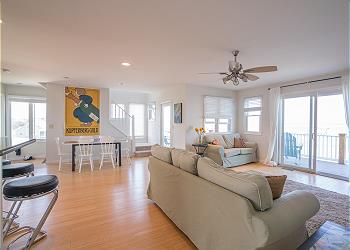 [8]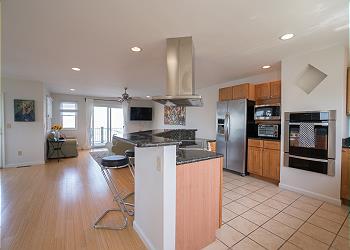 [9]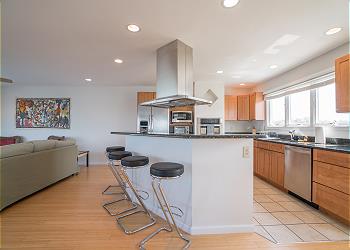 [10]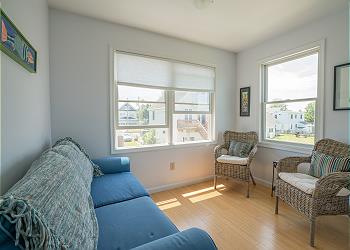 [11]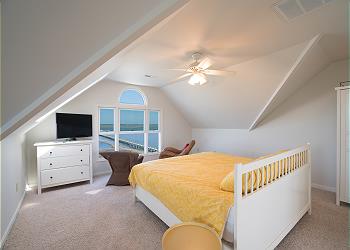 [12]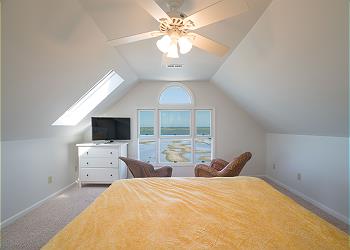 [13]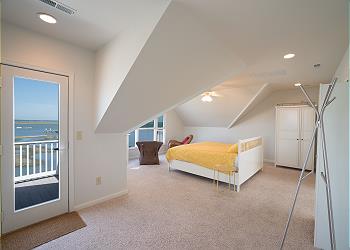 [14]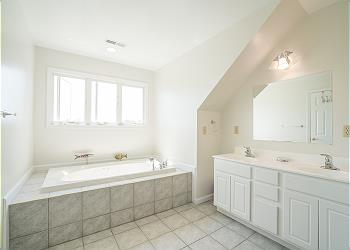 [15]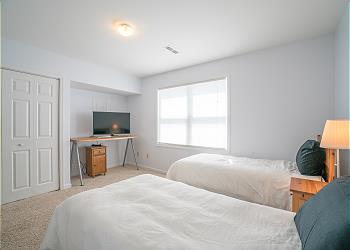 [16]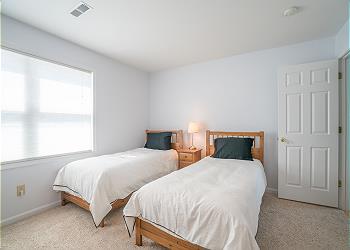 [17]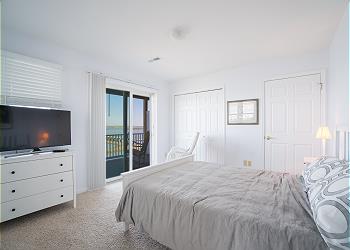 [18]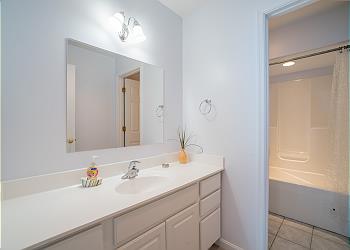 [19]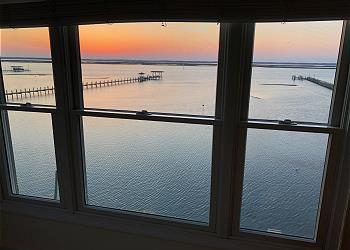 [20]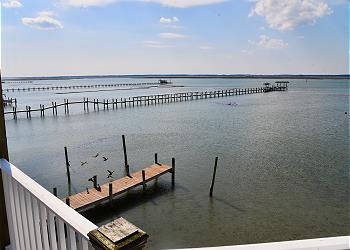 [21]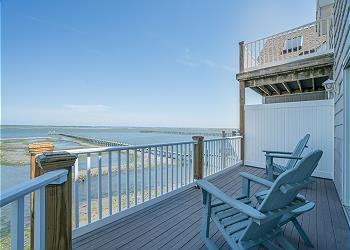 [22]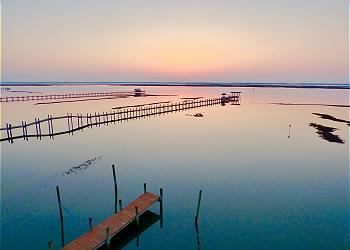 [23]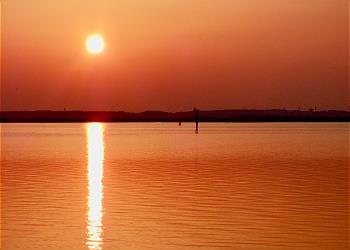 [24]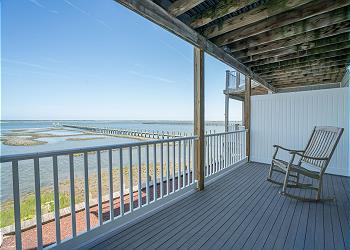 [25]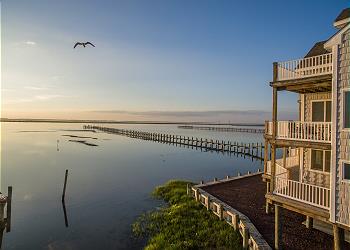 [26]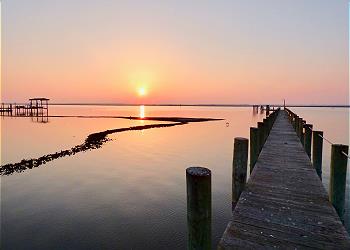 [27]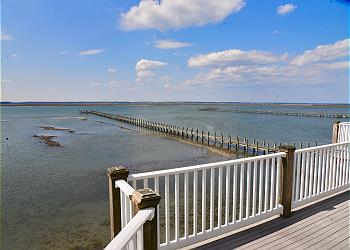 [28]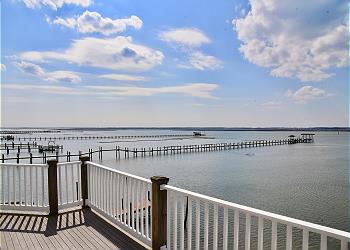 [29]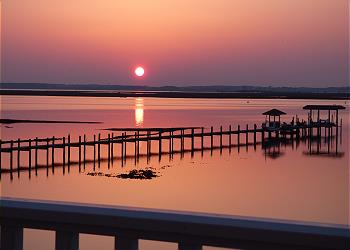 [30]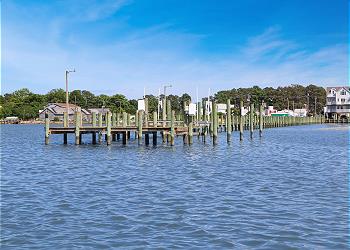 [31]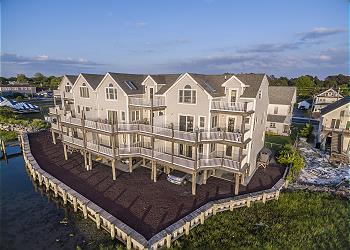 [32]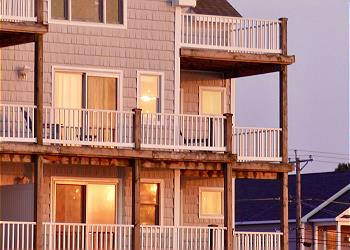 [33]
3 Bedrooms
2.5 Baths
Air Conditioning
beachcombing
bird watching
Boat Dock
Central Air
Charcoal Grill
Views! Views! Views! Enjoy the expansive panorama from all three levels of this prime location on Chincoteague Bay. With 180 degrees of natural beauty graced by blissful sunsets, "La Vie" invites you to live the life at its most relaxed. As soon as you enter the home, its light and airy floor plan lifts your spirit, calms your mind, and promises to rejuvenate your body.
Newly painted and decorated, La Vie features a fully equipped modern kitchen with granite breakfast bar, large six burner induction stovetop; four new UHD 4k smart TVs with multiple HDMI ports (bring your streaming devices), and a master suite with king-size bed, large jacuzzi-style tub, private balcony, and picture windows overlooking the bay.
Plus, there's plenty of space to share this retreat with friends and family: The home's entry level features a newly furnished queen bedroom with sliding glass doors opening onto a waterfront deck, another large bedroom containing two twin beds, and a shared full bathroom with an extra long six-foot tub.
The central living space is on the second level, where you'll find the open-plan living room, kitchen and dining room connected to a large outdoor deck with glass table and deck chairs, as well as a laundry room and powder room.
Yet the amenities aren't confined to the house. La Vie also includes access to a 700-foot-long shared pier for fishing or launching kayaks, a pool located right across the street, and shaded parking directly under the unit. Don't forget your boat! La Vie features access to boat slip #1.
However long your stay may be, you'll make lasting memories and take the positive energy, beauty, and majesty of La Vie and its surroundings home with you. La Vie, "the life," is short of La Vie en Rose, which can mean life is as beautiful as you wish to see it.
Please Note: Linens and/or towels are optional and can be provided upon your arrival - please inquire about our linen packages. This property is NO SMOKING & NO PETS.
Location:
23336
Chincoteague Island
,
VA
United States
37° 55' 38.7588" N, 75° 23' 11.5836" W
Virginia US