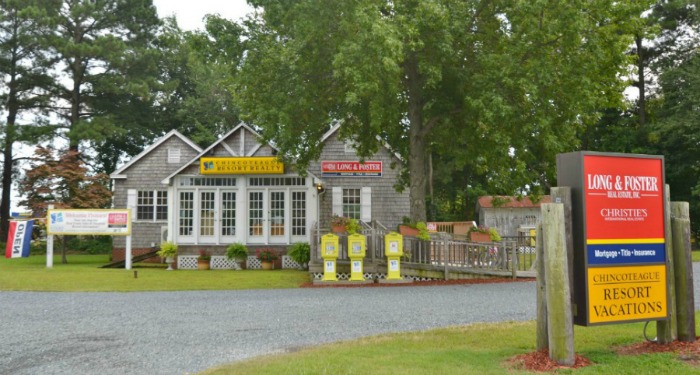 ***  Please Note: OUR Chincoteague Office is now open.  However, masks are required and 6' social distancing required.  There is NO RESTROOM.  Captain's Cove & 

 Cape Charles offices are open by appointment only.  Please see below.
Chincoteague Island Office
6426 Maddox Boulevard, Chincoteague Island, VA 23336, (Ofc) 757.336.3100 or 800.668.7836; (Fax) 757.336.6908 
WE ARE NOW ON OUR SUMMER SCHEDULE (Memorial Day thru Labor Day):  Open 6 days a week, 9 to 5 and open Saturdays & Sundays til 6 p.m.  CLOSED on Wednesdays
OFF SEASON HOURS (Fall, Winter & Spring):  Open 6 days a week, 9 to 5.  CLOSED on Sundays
Captain's Cove Office: 
Open by Appointment
37054 Stateline Road, Greenabackville, VA 23356, 757.824.5300 
Cape Charles Office:
Our Cape Charles office is open with limited hours: Mondays & Fridays 9 to 5 p.m. and Thursdays 1-5 p.m.  We are also OPEN BY APPOINTMENT anytime and we have very flexible schedules.  During the summer, we are available 7 days a week for appointments.  
300 Mason Avenue, Suite A, Cape Charles, VA 23310; Ofc: 757.695.3121 Mobile: 757.710.7395